Fully furnished and ready for you to personalise, we have three room types to choose from. Our standard rooms with shared bathroom facilities, and our ensuite rooms with a private bathroom.
The fees for each room include breakfast/brunch and dinner each day, wifi, cleaning of shared bathrooms, kitchens, and public areas, and all bills.
2021/22 Fees
---
| Room type | Per week* |
| --- | --- |
| Standard | £171.92 |
| Ensuite | £213.78 |
| Double Ensuite (single occupancy)  | £257.46 |
---
*There is additional VAT to pay in the first four weeks.
Once we have received your booking form and an offer of accommodation is made, we will inform you of the total cost of your stay, which can be paid in monthly or termly instalments.
A deposit is required to guarantee your booking. Deposits are £350 for standard rooms and £450 per person for ensuite rooms. The deposit is refunded after you leave provided there has been no damage and all outstanding fees have been cleared.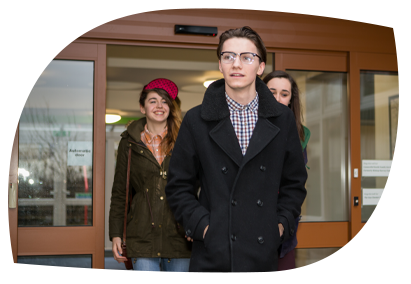 We have a vibrant and diverse mix of people living at Chester House. Our regular social events, like quizzes and themed dinners, will soon make you feel a part of this international community.
We are a dry halls, which means that we ask our residents not to drink alcohol on the premises. This really helps create a safe and calm environment so that everyone gets the chance to relax after a long day at Uni.
Our accommodation team are on hand to answer any questions you might have during your stay, or if you just fancy a cup of tea and a chat! We always have a member of the team on duty around the clock to assist with any emergencies.
The local area of Muswell Hill is a lovely and safe place to live. There are lots of shops, bars, and restaurants, and some of London's most beautiful green spaces on our doorstep, but we're also just a bus ride away from the bustle of central London.
Chester House is a catered hall of residence and our dining room is the beating heart of our community. Our fees are fully inclusive of breakfast and dinner each day, and our friendly team of chefs are delighted to serve our residents hearty and healthy food 365 days a year, from comforting classics to contemporary dishes, and delicious deserts.
There is always plenty of choice, and we cater to most dietary requirements. We also put on regular themed nights and celebration dinners in the Dining Room, including Christmas dinners, Easter Feasts, and the annual summer barbeque!
Whilst our midweek breakfasts are available from the early morning, at the weekend we let our residents sleep in a while and get up to a relaxed brunch of cooked traditional full English breakfast and many other delicious brunch options.
We also offer any residents that are not able to return in time for the evening meal an option of requesting a convenient late meal which can be put aside for them to heat up and enjoy once they return home.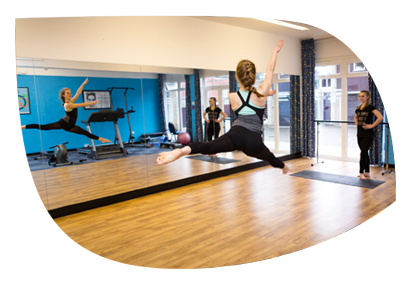 Whether you're a fan of watching blockbusters on the big screen, or reading a book under a shady tree, there's a place for everyone at Chester House.
The Hub is our social space where residents can exercise, have fun, or just relax. We have a large open lounge area with comfy sofas and study tables, a gym and dance studio, 2 rehearsal rooms (which are perfect for music or performance practice), a games room with table tennis and table football, 2 TV lounges, and a Movie Room with a big screen TV! We also have a laundry room with washing machines, tumble dryers, and ironing facilities, all operated from your smart phone at a very reasonable cost.
As a catered hall we don't offer full kitchen facilities, but there are small kitchenettes throughout the building with communal fridges, kettles, microwaves and induction hobs (residents need to bring their own induction pans) for everyone's use. We also have one larger kitchen with oven facilities that can be used by residents to bake or cook a special meal for you and your friends.
You also won't have to wait to use the bathroom in the morning as we have lots of private shower and toilet cubicles dotted around the building for those living in a standard room with shared bathrooms.
All fees are per week and include wi-fi, all bills, VAT, room cleaning, breakfast or brunch and dinner.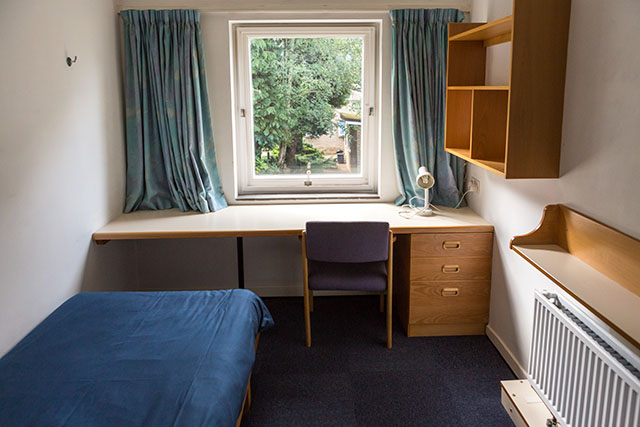 Our single standard rooms are the perfect self-contained sanctuary for relaxing in after a long day. You'll have a comfy bed, desk, wardrobe, storage shelves, and a sink. There's room for some extra storage and a mini fridge, and anything else you want to bring to make it feel like home!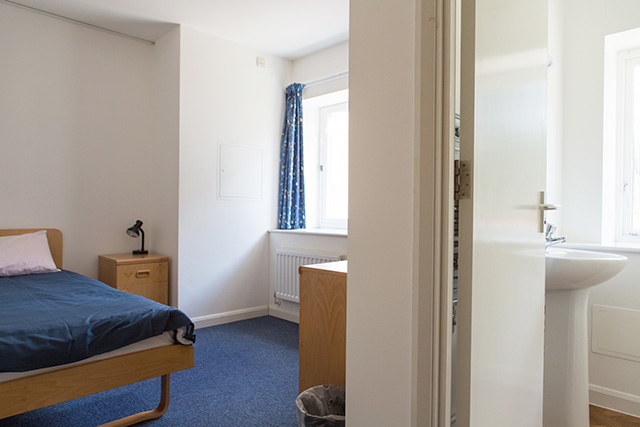 Our single ensuite rooms are perfect for those who prefer a little more privacy. With a comfy bed, desk, wardrobe, and storage shelves, you'll also have the luxury of a shower room all to yourself.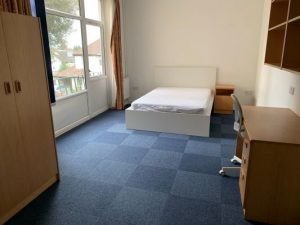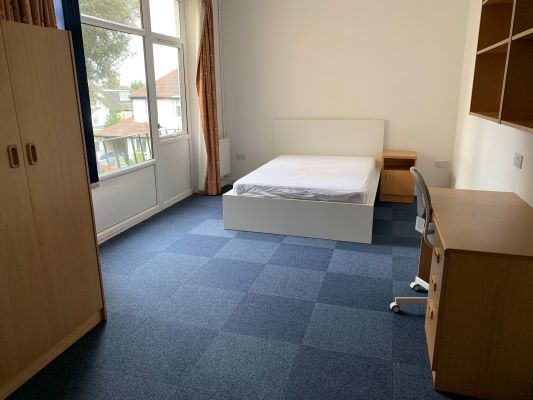 Our double ensuite rooms are great for those who prefer more space! You'll have all you need to quickly settle in – a big comfy bed, private bathroom, a desk, wardrobe, and plenty of extra space for your own cosy furnishings. We have two double ensuite rooms available.